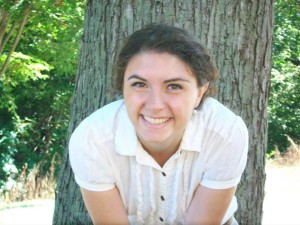 "When I met you, I was in something similar to the pit of despair. literally living in a tent. not even brushing my teeth on a daily basis 
(something that kind of gives me the chills thinking about…)
I was living off savings, and my heart was hard in a lot of places. you really helped me ease into the world of coaching, and help ground me in this "ok to be me" space. don't get me wrong it was still quite a challenge, but one that I am grateful for every day.
ANYWAY, I am working on my first launch- really pretty nervous, and just feeling it up to my ears how right things are going in my life (I mean, I live in a freakin' house now, and am not the sole financier of the family anymore. a 1000% change from when I first started your program)
Again thank you thank you for being my first flesh and blood, know my name and situation type mentor. Thank you Thank you Thank you again For everything!"
– Natalina

"PS. I wanted to say THANK YOU so much from my heart for the Constellation we did together. It was remarkable and profound.
I can't even describe it but it's as though I can no longer ignore what I've been suppressing for so long. Truth is powerfully rising to the surface. Its always been there but I haven't been listening for a long time (or just got in the busy energy to not address it) )-: I've been getting intimate with my desires since we did it and ready to make some big changes in my life…..I know the Universe has my back and I'm excited about a new adventure unfolding…. I've always dreamed about having the freedom of being able to live anywhere in the world with just my laptop and an Internet connection. For the first time I believe it's something for now and not someday in the future."
– Linda S.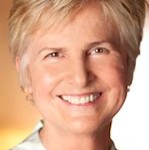 "Carolin's book accompanies you like a close friend on the most important journey of all–coming home to yourself. How breath-giving to know that you can recover your wholeness after trauma, and even more, blossom into the life you deeply desire. Carolin's beautifully written and intimate chapters welcome all aspects of you into a new world of fulfillment and connection."
KATHLYN HENDRICKS, Ph.D., BC-DMT
Co-author of Conscious Loving and The Conscious Heart

"This is not a theoretical book on how to reclaim your power and heal your traumatic past. The 7 Step Journey is a call to action for anyone who wants to live an emotionally, spiritually and physically whole and fulfilling life."
JANET BRAY ATTWOOD
New York Times Bestselling Author, The Passion Test


"Carolin Hauser bravely approaches a sensitive subject with the tenderness and wisdom that can only come from personal experience. A book that comes from the heart for the heart."
MICHAEL BROWN
Author of The Presence Process and Alchemy Of The Heart.


"This book is a heartful step-by-step guide to healing from childhood sexual trauma. Read it to give yourself hope, and to learn that no matter what you've been through, you, too, can recover and blossom."
DAPHNE ROSE KINGMA
Author of COMING APART: Why Relationships End and How to Live Through The Ending of Yours, and THE TEN THINGS TO DO WHEN YOUR LIFE FALLS APART: An Emotional and Spiritual Guide.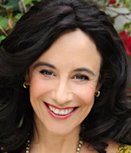 "Blossom is a deeply wise guide through the thorny terrain of childhood sexual abuse. If you have ever despaired, fearing that you will never break through to the other side, this empowering gem of a book will offer you hope, as well as provide you with a road map that will lead you home to your most authentic, healthy, and happy life. My heartfelt gratitude goes out to Caroline Hauser for the brilliant modeling of the miracles of healing we are capable of creating when we choose to align with our strength and live from the deepest truth of our capacity to evolve out of suffering."
KATHERINE WOODWARD THOMAS

Author of Calling In "The One," and co-founder of the Feminine Power Global Community


"Carolin Hauser's "Blossom" offers a deeply transformational roadmap that empowers childhood sexual trauma survivors everywhere to heal from their experiences and regain their true authentic selves. Her insightful and original 7 Step Journey is heartfelt, clear, simple and effective. If you're ready to release your past traumas, Blossom provides loving and helpful answers."
PAMALA OSLIE
Author of Life Colors, Love Colors & Make Your Dreams Come True


"Blossom is essential reading for every woman (and man) who is ready to experience freedom from childhood sexual trauma. By following Carolin's 7 Step Process, you'll discover effective ways to heal and step into your true power by coming home to yourself."
AMRITA GRACE
Author of Reclaiming Aphrodite-The Journey to Sexual Wholeness.