Making It Rain, No Problem.
Getting All Kinds Of Stuff For Free…
No Problem Either. But When It Comes To
The Things You Truly Want… Silence… Nothing.
This is box title
This is box title

With the Pleasure IQ This Happens:
You decided that you are ready to be with your soulmate and within 2 month the two of you are together.
You think: "Ah, wouldn't it be nice to be published in the NY times"… next thing you know, the NY times editor calls you.
You feel like going for a walk and run into a woman with a cute dog, strike up a conversation, and end up with a $25k client.
All of the people that so desperately have been needing you and sucking up your energy and time… disappear, as if by magic.
No more conflict between making things happen and divine timing… everything happens when it needs to…
You move from living with your parents or having to ask your boyfriend for money every time you want to get a green drink… to being the one paying your parents' mortgage and taking him out in style…
You want to honeymoon in Paris… you Honeymoon in Paris… and get a whole new wardrobe while you are there.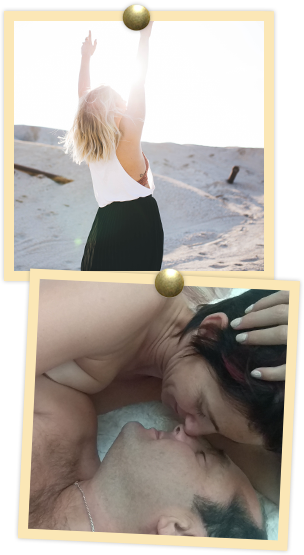 I met my Soulmate in less than two months and 14 months later we got married…
"My relationships felt so unsatisfying, I was not meeting the right person, and I had a lot of financial challenges, feeling helpless, like "Oh, God, I am so alone". I felt tired emotionally and mentally, not feeling supported, questioning my life and wondering why don`t I have what I want. I had been very driven – a woman who makes things happen, whenever I would be running out of money, I would exhaust myself, creating more fear and more obstacles. I was in a place of mistrusting and not allowing and taking action from a place of desperation and fear. After my work with Carolin I met my soulmate in less than two months and 14 months later we got married, it's the most important relationship I have ever had it's fun beautiful and romantic – we are a good match. We opened a restaurant, it is really fulfilling our ultimate vision; people come to our place to have a beautiful experience with some very unique food, beautiful ambiance – classy and sexy. We co-created that together, and I have to say not all men are comfortable with sharing in that level for co-creating, but he trusts me and values me and gives me plenty of freedom, the kind of a freedom that I can just say what I am thinking and feeling.
Working with Carolin was a process, an awakening to – oh my gosh what have been doing – I recognized that I had been selling myself so short and I recognized that I am worth so much more and I can allow in anything I want; my awareness is far greater now than ever before.
I have a lot of respect for Carolin because she has been through the challenges and struggles of single motherhood and financial strife. She is on the other side now and shares from her own personal experience. She has created amazing new systems, programs and ways to teach women.
She is a source of inspiration, encouragement and hope, an example of everything a woman can create, EVEN if she has nothing now."
Aparna Sherman
Co-owner of Nectar restaurant in Santa Barbara
This is box title
Why is it so hard to manifest your hearts deepest desires?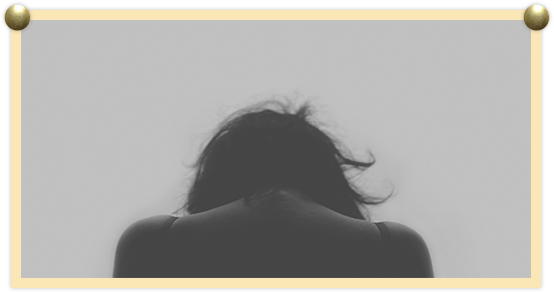 If you have read books like The Secret to help you manifest your soulmate, more money and clients, or better health, and if you have seen other people around you have "the dream life", then you do have firsthand experience that there is such a thing as manifesting power.
Maybe you've even been one of those people that has cleansed all your chakras, bought every self-help book on the shelf… believing that every time you started a new "course" it would be the one finally bringing you THE breakthrough.
So why does the idea of you being able to manifest your dream life have you squirm and squeal inside?
Let me guess:
You don't mind working on yourself but, when in the world, will it ever be enough… you have cleared entities, healed your mother wound, done rebirthing, gotten reiki, eaten only kale, eaten nothing and just lived on juices… what else can you do?? 
You know that law of attraction exists… it works when you want the rain to stop or win front row seats for you and your friend… but it doesn't when it comes to things that truly count.
Since you have tried to change your "patterns" forever now… you are starting to lose hope and you are thinking that you are just not meant to have it all.
People with big dreams (like you and I) don't always get a lot of support in this world.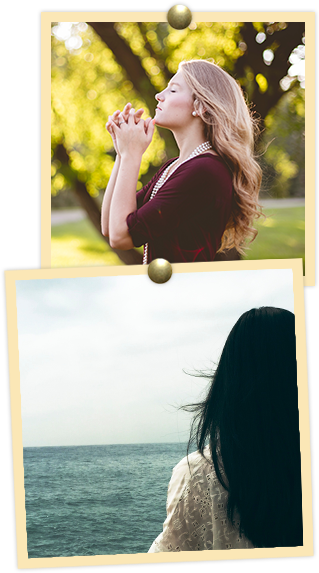 The truth is most people don't live the life they came to live. Most people sell themselves short and don't reach for the stars. 
 
But where do you get your advice from… where do you turn and learn…? 
 
It's certainly not your girl friends, and most likely not the people you are surrounded by.
This is why you turned to the self-help books and courses in the first place.
And it's not that they don't work.
In my experience, I have found that there is one myth's reason to blame for you having tried it all and not gotten what you wanted.
This myth is based on the idea that everything in the universe has a certain vibration.
That like attracts like. And while that is true, it is not true that your thoughts carry the most intense vibration. 
 
Your thoughts are actually created by emotions.
So you can work on your thoughts all day long and get a headache or do what is more effective, which is work with your emotions.
One of the formulas I give my clients states:
Emotional integration = Mental Clarity, Mental Clarity = Confidence, and Confidence = Results. 
When you can grab hold of and release the underlying emotion you can resolve thousands of negative thoughts in one go.
In short, when you resolve the negative emotions, your negative thoughts disappear.
The Pleasure IQ is more than just manifestation system it's so much more than just a bunch of visualizations and positive thinking strategies…
You need to develop your own HIGH Pleasure IQ because, the way you feel determines what you manifest.
The things that keep anyone from feeling good and having a HIGH Pleasure IQ are old, negative emotions.
The Pleasure IQ course includes the most effective and simplest method for releasing hidden negative emotions (…it's not tapping).  It also includes the most effective ways to release anxiety that is blocking you and the exact tools to use to keep your vibration HIGH and aligned with what you want and your focus strong, yet relaxed.
To manifest anything you need 2 things:
You need to be in a non-resistant space
And you need to be connected (in your belly) to what you truly want… what I call… your core desire
When these two things are present, your life takes off and is filled with ease, and everything you want comes to you as if by magic in just the right time.
It was great when The Secret came out and opened your eyes to what is possible, but it also left you beating yourself up because no matter how hard you've tried, you just can't manifest the things you truly wanted.
It's not because there is something wrong with you, nor is it because your chakras aren't aligned yet, nor that you are not thinking enough positive thoughts.
The law of attraction is only one part of the manifestation process.
In truth, everything you truly want is already here.
You just haven't learned to navigate your way towards it yet.
What if you could learn to read the signs that the universe is giving you… and make decisions moment-to-moment that would lead you unmistakably toward the fulfillment of your true potential, and with that your dream life?
This is box title

How I used the Pleasure IQ to Find My Calling, Create Half a Million in Revenue, and Attract My Divine Partner Paul (all in under 3 years)

When I left my first marriage, I had 2 kids under the age of 6, no money, no support, and was still recovering from severe chronic fatigue.
I had been trying everything to get clients— Facebook, cold calls, harassing my friends, even pay-per-click ads, you name it. But nothing was working.
The only resource I had was me and a free online course that taught about the importance of feeling good and having great energy. So I started working on myself.
I invested in me and my energy.
I listened to those free tapes day and night…
Within 10 days I made $7500.
Could I Have Gotten Onto Something?
After spending the following year practicing and testing various tools and strategies I was able to identify what actually works when it comes to manifesting.
I developed a simple 4-step process that helps transform negative emotions and puts you into the right vibrational match… without it being a spiritual shortcut… so that you can have your true desires fulfilled.
I personally use The Pleasure IQ to create everything in my life- starting from having health and harmony in my body and relationships, including my team, my clients, my ex- husband, my family and of course my lover 🙂 – to getting on national TV – to attracting six 50k clients while working 20h a week – to making sure I fulfill my purpose.
I've taught hundreds of awakening women (and a few brave men) how to excel at manifesting. This work has been featured on national TV and I have worked with well-known leaders in my industry and helped them attract their perfect clients and soulmates too.
And that makes the
Pleasure IQ Different
Unlike other Manifesting programs out there (that are
really just a regurgitation of the same old same old,
I'm sharing with you cutting edge practices that work.
I am sharing with you the behind the scenes of going from complete lack… I didn't just lack physical energy… I was bankrupt too… to creating my dream life including a multi six-figure company, being executive producer… you know the one that puts up the money to get the thing done… for a anti-GMO documentary and co-creating with my Divine Partner, Paul.
You get it.
I am showing you proven strategies that I have personally tested.
This is box title


Increasing Your Pleasure IQ Will Give You Everything You Want From Life.
Switch ON Your Pleasure IQ, Reclaim Your True Self,
And Welcome Your TRUE Heart's Desires In 4 Weeks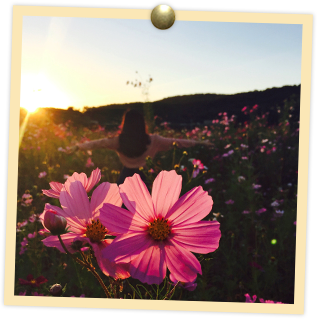 In this highly acclaimed 4-week course you'll learn how to clear away the internal and energetic obstacles to abundance and love so that you can have everything on your vision board not someday, but NOW.
Statistics say: 92% of New Year's goals fail by January 15th

Not True For You Anymore 🙂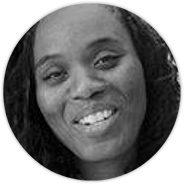 I generated more than my income goal for the year in less than three months (50k)!
"I have experienced huge shifts and transformation in both my business As a direct result of our work together, I've left a full-time job and created a 'portable' location-independent business that I love and am able to run from anywhere in the world I choose. Today I work virtually with my ideal clients, professional and entrepreneurial women from all around the world, helping them to create their own sustainable business, marrying up what they love and living life on their own terms.
What else? I generated more than my income goal for the whole year in less than three months and I'm attracting ideal clients who want to work with me and create their dream biz and life too. I've also been honored to co-author two books and become a #1 best selling author. I get to indulge my passion for travel and, in the last four months alone, I've been in London, Dubai, Malaysia and Thailand. I'm currently residing at the beach in a tropical location in Southeast Asia.
There is something very unique about working with Carolin in that she offers some key pieces that I've not seen with any other coach. She delivers everything that you would want from a great coach and mentor and then also, through her Family Constellation work and transformation tools you get to go deep and clear those limiting beliefs that are holding you back in any way from creating the life of your dreams. This makes for a unique level of support and allows you – if you are ready to move really fast – in the direction of your dreams and goals. All with relative ease and joy!"
Linda Stewart
Portable Business & Lifestyle coach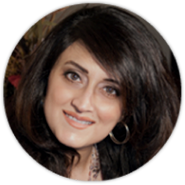 When least expected and through no effort on my part I met the most amazing, good looking and exciting man I have met in my life!
I worked with Carolin in September to clear my energetic field to attract my ideal mate into my life. When least expected and through no effort on my part I met the most amazing, good looking and exciting man I have met in my life! On a side note, I also want to mention that I have received 3 other marriage proposals from guys that knew me from the past but nothing ever moved forward. LOL! This is so juicy and fun….I love Carolin's work and would highly recommend you try it out if you are ready to attract love, joy and fun in your life! Her results are spectacular and you owe it to yourself to give it a try!
Eram Saeed
Global Telesummit Host : FromHeartachetoJoy.com
The Results You Can Expect…
Full Transparency: I'm NOT going to promise that by the end of this course, you'll be living like OPRAH, and everything will be easy pea-sy happily ever after.
Nor am I going to promise that ALL your manifesting issues will magically be gone. (Manifestation mastery is NOT a one-time event!)
What you CAN expect is massive transformation in how you are feeling immediately when you jump in and play full out. You CAN expect a newfound peace of mind, and ease in manifesting your true desires.
With the Pleasure IQ, you are saying YES to a whole new way of being. You're going to create new habits with energetic work and practical steps.
The result?
The "new you" will show up immediately – as soon as you allow it.
Heal your heart
Program your subconscious for money and relationship success
Release over-giving, guilt, shame and putting your needs last
Create new healthy boundaries allowing you to never get drained or being taken advantage of ever again
Reconnect to your innocence and true power so you can feel confident and good about yourself
Feel supported by the universe, become a desperation magnet no-more, and lose the helpless energy that attracts losers, and money drains
Heal your relationship with your parents so that you can be free to create happy relationship and don't have to relive the drama of their life
Become invisible to energy draining people that have sucked you dry in the past
Feel at home, accepted and safe in your body as a woman
Feel beautiful, happy and radiant
Become the woman that inspires men and money to make her happy, protect and take care of her
No more nights spend with your thoughts racing… sleep like a baby and feel good when you wake up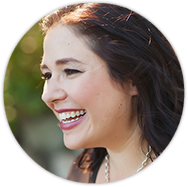 What I love most about Carolin is her fierce commitment to her purpose and her path.
"I've watched her manifest money, people and opportunities out of what seems like thin air. I've watched her find a way when it looked like there was no way. I've watched her completely transform her life in record time, and empower others to do the same. She walks the walk, and can help you do the same."
Elizabeth Purvis,
Creatrix and Founder, the Feminine Magic® School of Manifesting
elizabethpurvis.com
This is box title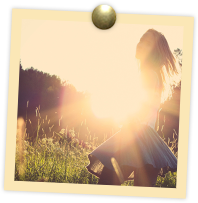 Week 1: Clear Your Receiving Limits
Declutter "I Am Not Good Enough" Thoughts From Your Core: Become The Woman Worthy Of Your Dream life
In week 1 I will guide you through a powerful energetic journey that will help you release shame, guilt, and feelings of unworthiness from your core
Make peace with your younger self and start making decisions from your "wise" woman instead
Energetically imprint a healthy self image and the true version of you connect with yourself at the deepest level and unite with your heart
See yourself for the magnificent woman you truly are… the way your soulmate, clients and money see's you as well
Week 2: Activate your creative power.
Awaken The Dormant Creative Power Within Your Core And Draw In What You Desire… WHEN You Desire
In week 2 you'll learn how to keep you energy juicy and magnetic… but ONLY to the right man, the right clients and opportunities, and I will take you through a powerful womb activation… to connect you to your creative power.
Learn how to always stay connected to your greatest manifestation tool… your creative center
Learn a powerful energetic tool that you can use to reclaim your womb and sexual power… to never feel insecure or stressed around "good" men or money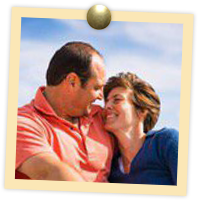 Week 3: Integrate your Feminine and Masculine
In Week 3 you'll learn to identify the masculine and feminine within you and how to flow in both energies so you can move into wholeness with yourself and creating a nonresistant and energetic space, consciously.
In week 3 you'll be guided to make peace with your parents… this is a vital step in calling true, healthy love and abundance in
Heal the family drama that up until now has kept you down and unable to receive the love or abundance you want
Unify your masculine and feminine energy… to experience a sense of safety, joy, and peace… become irresistible
Learn how to instantly shift your energy so that you become a match to the relationship and life you want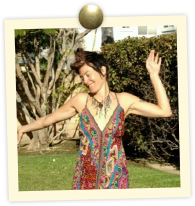 Week 4: High Vibe Mastery
Learn my proven high vibe routine… 99% of manifesting your true desires is energy… this routine shows you how to stay "high"
The number one secret to making manifestation work for you on your terms.
This is how miracles become your norm.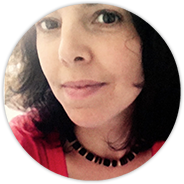 I Attracted Three 15K Clients Within 3 Months All While Having a 5-Month Old … and Not Getting Much Sleep
"Working with Carolin is, quite frankly, a mind-bending, horizon-expanding experience. Which is exactly what I was looking for.
I was expecting top-shelf business and mindset mentoring. But what I've received (and continue to receive) from Carolin has far exceeded this. I'm continuously fascinated by what's going to come out of her mouth next. She's got my back, and is no-BS – which, being Australian, I really appreciate.
So, my advice for you if you're thinking about investing with Carolin? Do it. Yesterday. And then allow yourself ZERO excuses for implementing her wisdom and insight."
AMANDA
 Cromer
www.DangerousWoman.com.au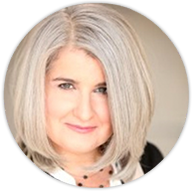 I created my dream relationship and made more money than I ever have
"Carolin's work helped me identify some fears I had in sharing my authentic self that I didn't even know I had.
After working with her I was able to manifest my dream relationship & bring in more money then I have ever done from a live event I do every year.
Carolin has rare and powerful skills and a heart of gold to help you get to where you want to go in life and love!"
Jenn August
Business Hypnotherapy Expert & Success Coach, Creator of Remove Your Blocks So Your Business Rocks!
What's Included in

4 Modules, teaching you the 4 basic steps of the Pleasure IQ system (includes: Audios, transcripts and resources)
The Pleasure IQ Yearly Playbook- A customized manifestation journal to help you stay on track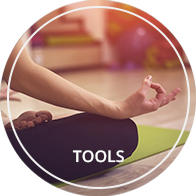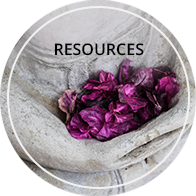 Private Facebook community
Let's face it – our family and friends often aren't the best help when it comes to manifesting our true desires.
Statistics show that: Sharing your goals with a close 'confidant' is proven to increase the chances of you achieving your goal
Let this group be your Confidant…
Rome wasn't built in a day, and it was certainly not built alone…
Make new lifelong positive friends and have a group of cheerleaders rooting for you.
Exactly what you need to know in order to master the art of truly becoming yourself and increasing YOUR Pleasure IQ – So you can reclaim your power and manifest your true desires- Always!
This is box title
Plus, You'll Also Get These Valuable Gifts With Your Purchase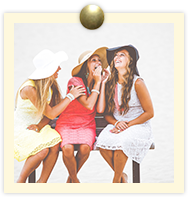 Bonus #1
24 LIVE Pleasure IQ Manifestation Circle calls with me
(includes teaching, Q&A and mini-readings and clearings
Pleasure IQ Manifestation Circle Toolkit
(Includes a library of high vibrational practices and tools, in addition to clearings and meditations such as:
Finding your next best step
Healing your heart
Vibrational immunization
Letting go of powerlessness
Reclaiming your power after having had an abortion
…And many more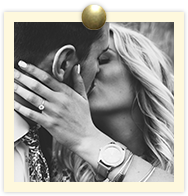 Bonus #2
The PIQ Attract Your Soulmate in 28 Days
In this course I will guide you to make peace with the past and release any old, toxic relationship patterns so that you can be ready to call your true soulmate in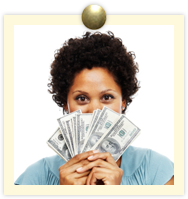 Bonus #3
The PIQ Attract Money and Abundance in 28 Days
In this course I will guide you specifically to heal your relationship with money and release family ties and ancestral money vows… so that you can be free to have your own healthy relationship with money.
Who is Positioned to Have the BEST Success with The Pleasure IQ
(Who is the course FOR?)
The Pleasure IQ Is For Women That Know That There
Is More To Life And Are Done Settling For Less.
You MUST be willing to be uncomfortable and willing to be with the unknown
You MUST take 100% responsibility for your results and your life.
You must be truly ready, willing, able and committed to changing your life for good!
WHY all these requirements?
Because creating your dream life and allowing yourself to have everything you want takes courage. You will be encountering resistance along the way. If living your dream life was this easy, everybody would.
I will be teaching you many tools so you can to move through the resistance because on the other side is your real freedom.
The beautiful thing is … When you make this commitment to yourself and follow through – you will change profoundly in ways you can't imagine. You'll be THAT woman. The Woman all other women quietly talk about, behind your back wondering what it is that you have that they don't.
Who Is This NOT a Fit For?
It's NOT for you if you are still questioning if it's possible for you to truly have what you want.
It's NOT for you if you're prone to quitting, asking for refunds, signing up for programs and backing out, signing up and then letting "life circumstances" get in the way, emailing later saying that something came up.
Finally it's not for you if you are looking for me to save you, or you are looking for someone else other than you creating results.
This is box title


60 DAY MONEY BACK GUARANTEE
Try the entire Pleasure IQ program and if you
don't LOVE it, get 100% of your money back.
Here's why I am so passionate about offering this incredible guarantee:
Before I created The Pleasure IQ I spent over 2 years studying and conducting real research using both my self and my clients as guinea pigs.
I don't teach anything that I haven't personally tested.
In fact, I was helping people heal and transform their negative emotions with Family Constellations (before it was on anyone else's radar) and I've been perfecting my innovative techniques for almost 4 years now!
My strategies are proven and I am able to teach them in an incredibly clear and actionable way because I've actually implemented them inside of my own life and with many of my clients.
There are a lot of "Manifesting experts" out there, but very few have real businesses (outside of selling you how to make more money advice).
My diverse background and training in a wide variety of healing and energetic modalities makes my training more sophisticated and comprehensive than any of the other options out there.
I know that you will be able to do big things with this information. 
I only create world class programs that I know work. 
I've created a life that's right for me, I want to help you create the one that's right for you. That's why I've been able to build a multiple six-figure business and do a bunch of cool things while enjoying the freedom 
to travel the world and work from wherever.
It's simple: Take the course and see for yourself. If it doesn't work, just email me, and I'll refund your entire purchase.
This guarantee is extended for 60 days. Since you get immediate access to the entire program, that is more than enough time to really dive in and give it a go.
Try the ENTIRE course. Show me that you are committing 100% to doing the work and not getting results.
I'll refund 100% of your money.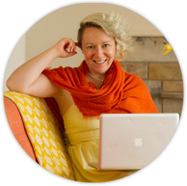 Booked Over 150k In 5 Months…
"Carolin offers a truly revolutionary approach to working out who your ideal client is. Her soulmate client readings helped me zone in on the right client for me which gave me so much more focus and direction. In fact in 5 months I booked over $150k!! It is now so easy for me to sell $50k packages and what's better, it is easy for my clients to say yes!!" ~
Kymberlie Dimozantos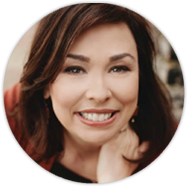 5 K In One Week
"More awesome news! 2 clients have fully paid so I made 5K last week that's not including the start in Jan lady who has not got back to me yet (thanks for your response). I'm now raising the bar to 10K in a month. I've had so much fun in sample sessions too! Yay!!!thanks for rolling with my resistance too. It's gone! This is so much fun."
Terra Christoff
Join Now
Inside, you'll find step-by-step informational audios
offered in an organized and systematic way, as well as
exercises to get your creative juices flowing. And if
you want more of my help you can get that too 🙂
This Course Can Easily Save You Months (If Not Years) of Trying and Learning How to Manifest What You Truly Want – Not to Mention a Lot of Missed Opportunities. (For business owners, just 1 High End Sale will more than cover the cost of the course.)
Your Satisfaction Is 100% Guaranteed Or Your Money Back
The Pleasure IQ is a digital product. After you complete the payment, you will get access to the members-only area with the course content.
Frequently Asked Questions
This is box title

A little over 4 years ago I had an out-of-body experience that showed me that if we can learn to be in what I call the "nonresistant space", then we could have everything… TRULY EVERYTHING we want in life.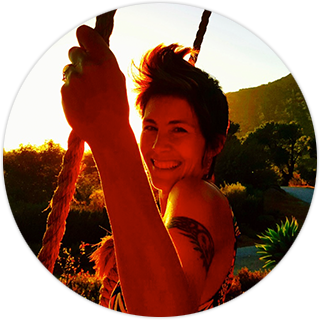 I made it my mission to find ways to help myself and others to be in this state as much as possible.
The results:
My business has grown from being a hobby to grossing half a million in sales.
I have the energy to do more in a day than other people do in a year.
I am remarried… yup, I did find my divine partner and soulmate, Paul.
Together we support our extended family, own a house in the Caribbean and are involved in several humanitarian and charitable projects.
For the past 3 ½ years, I have been helping women and some brave men to manifest their hearts desires. I have helped many attract what I call their Soulmate Clients and make a bunch of money in the process. I have helped women mend their relationships with their parents and their men. I have helped women heal from sexual trauma so that they could experience life in it's full-ness…but most of all I have taught them how to be their true naked selves and become the resourceful, joy-filled and abundant woman that they knew they could be. For this I am eternally grateful.
Carolin and her work have been featured on: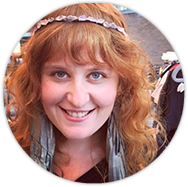 Five-Figure Cash MONTH's Are Now The NORM For Me !
"I quit my job last year on Valentine's day to go full time with my channeling and healing work COLD TURKEY… my income took a nosedive in the first 6 months UNTIL I joined Carolin's program… since then I have created multiple 15k plus months."
Alee Reina Hoffman
Soul Channel + Akashic Records Teacher + Uncovering Truth at www.Aleereinahoffman.com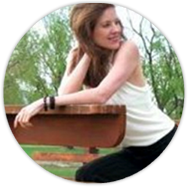 My experience of working with Carolin has been a very positive one!
"It was so helpful for me to have the structure to move into and with the repressed emotions and stories of the past that I hadn't given much energy to until then. I felt the structure helped me to dive in and really go for it. To heal, and to move through and to, a more expansive and integrated place of love that has no limits. I appreciated Carolin's guidance and commitment to the program, as well as her intuition and wisdom with her own experiences. I feel I recognize and honor my needs more now, take better care, and that results in better choices and experiences. I'm grateful for the guidance provided that helped foster an even deeper guidance within myself. My relationships now and in the future are and will definitely be better as a result."
Christiene Renee
Soul Mastery™ High level Energy Intuitive Life & Relationship Coach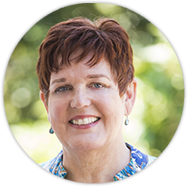 $10k Month right of the bat!
"$10k Month right of the bat! Brand new in the coaching industry, first month in the program I was able to hit a $10k plus month… and now I am on track for $200k PLUS this year."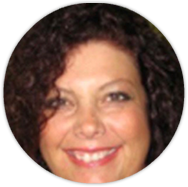 Lost weight and received $12k right after the work we did…
"My work with Carolin has been very helpful. She creates a safe space to do the work. She is present, knowledgeable and intuitive in her approach. After one week I was able to shift years of 'old' story and step into more presence. I have lost weight, increased my income…made 12k right after the work … and I'm experiencing a stronger connection in my relationship with my children. I have more money flowing to me it's amazing!!"
Ellen Benfatti
Ph.D., CRMT and Founder of Step Into Being™