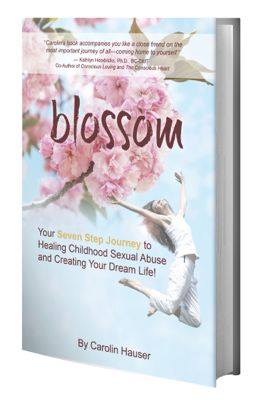 Blossom is my fabulously heart-opening, healing road map for courageously big dreamers and those who have almost lost hope alike — filled with inspiration, education, and transformation tools—plus more than 49 soul nourishing, life changing practices. Whether you've been on your healing journey for a long time or you are just starting out, in a relationship or without, a hot mama, a grandma, or no mama at all, this cutting-edge self-help book will change your life.
Blossom redefines your living room as headquarters for a transformation revolution. You'll soon come to see that the juiciness born in your body, soul, & spirit from this guidebook will reach deep into the rest of your life—enriching your health, your relationships, your sex life, your heart, your bank account, and the planet.
Endorsed by three NY Times bestselling authors, Blossom offers juicy practices designed to ignite your feminine radiance while manifesting your heart's deepest desires! From overcoming self-sabotage to confidently stepping into the woman you know you came here to be, Blossom has all the essentials to fill your life with health, happiness, love, worldly success, and good times.
Heal your past. Feel good. Be happy. Attract Love. Create Your Dream Life!

FREE Transformation Guide and Audios with Purchase
As a special thank you gift to my readers, when you buy this life transforming self-help book online or in stores, you'll get access to over 6 hours of audio instruction with me in my Blossom Journey Online Classes. You can email my team a receipt to claim your bonuses.



Inside Blossom, You'll Find:
49 self-empowering practices at your fingertips that offer an exact road map to healing, ranging from releasing your past, setting yourself and your entire family lineage free, stepping into your confidence, and attracting love.
7 Steps that build on each other. You'll find sticking to the plan and truly working through your "stuff" easy. This will not be one those books that sounds good on the cover but lands on your "read someday" pile, while you are still longing for change!
Built in safety net. Healing can be fun and easy. No more abandoning yourself and your dreams because the material is too complicated, the instructions aren't clear, or it's simply not enough fun to keep going
Fabulous transformations fast. Want to see real and lasting change–fast? Are you tired of being guarded and lonely and in need of finding true love? Need to break those life-sucking addictions and habits ? Blossom is here for you.
Time-tested and proven. Now you can guide yourself on a journey that many women and some brave men have taken all around the globe.
Spot-on education that sets you up for success. I'll hold your hand and teach you about trauma, resistance, your brain, your nervous system, femininity, your own power, confidence and vitality, pleasure, enjoying your sexuality, and so much more.
And as always, we'll grow together through my heart-felt inspiration. In Blossom, you get an even deeper look at the path that brought me to Fearlessly Shine–to heal, thrive, and discover true love for myself, my life, my loved ones, and the world.

A bonus thank you gift for purchasing Blossom!
BONUS: Blossom Transformation Guide . This companion book is the perfect complement to Blossom. Readers will gain access to 49 transformational tools, and over an hour and a half of audios from me guiding you on your journey and holding your hand all along the way.
My goal with this guide is simple: to help readers feel more comfortable and confident with their journey. Register now to begin walking step-by-step on your path to personal freedom and wholeness. I am here to help you every step of the way! You can email my team a receipt to claim your bonuses.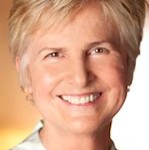 "Carolin's book accompanies you like a close friend on the most important journey of all–coming home to yourself. How breath-giving to know that you can recover your wholeness after trauma, and even more, blossom into the life you deeply desire. Carolin's beautifully written and intimate chapters welcome all aspects of you into a new world of fulfillment and connection."
KATHLYN HENDRICKS, Ph.D., BC-DMT
New York Times Bestselling Author, Co-author of Conscious Loving and The Conscious Heart

"This is not a theoretical book on how to reclaim your power and heal your traumatic past. The 7 Step Journey is a call to action for anyone who wants to live an emotionally, spiritually, and physically whole and fulfilling life."
JANET BRAY ATTWOOD
New York Times Bestselling Author, The Passion Test


"Carolin Hauser bravely approaches a sensitive subject with the tenderness and wisdom that can only come from personal experience. A book that comes from the heart for the heart."
MICHAEL BROWN
Author of The Presence Process and Alchemy Of The Heart.


"This book is a heartful step-by-step guide to healing from childhood sexual trauma. Read it to give yourself hope, and to learn that no matter what you've been through, you, too, can recover and blossom."
DAPHNE ROSE KINGMA
Author of COMING APART: Why Relationships End and How to Live Through The Ending of Yours, and THE TEN THINGS TO DO WHEN YOUR LIFE FALLS APART: An Emotional and Spiritual Guide.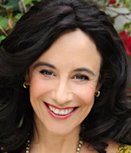 "Blossom is a deeply wise guide through the thorny terrain of childhood sexual abuse. If you have ever despaired, fearing that you will never break through to the other side, this empowering gem of a book will offer you hope, as well as provide you with a road map that will lead you home to your most authentic, healthy, and happy life. My heartfelt gratitude goes out to Caroline Hauser for the brilliant modeling of the miracles of healing we are capable of creating when we choose to align with our strength and live from the deepest truth of our capacity to evolve out of suffering."
KATHERINE WOODWARD THOMAS

New York Times Bestselling Author, Author of Calling In "The One," and co-founder of the Feminine Power Global Community


"Carolin Hauser's "Blossom" offers a deeply transformational roadmap that empowers childhood sexual trauma survivors everywhere to heal from their experiences and regain their true authentic selves. Her insightful and original 7 Step Journey is heartfelt, clear, simple and effective. If you're ready to release your past traumas, Blossom provides loving and helpful answers."
PAMALA OSLIE
Author of Life Colors, Love Colors & Make Your Dreams Come True


"Blossom is essential reading for every woman (and man) who is ready to experience freedom from childhood sexual trauma. By following Carolin's 7 Step Process, you'll discover effective ways to heal and step into your true power by coming home to yourself."
AMRITA GRACE
Author of Reclaiming Aphrodite-The Journey to Sexual Wholeness.