About Carolin
First Off, I Am Super Happy You Made It Here!!

How happy??
Well for example  gazing into my lovers eyes makes me happy….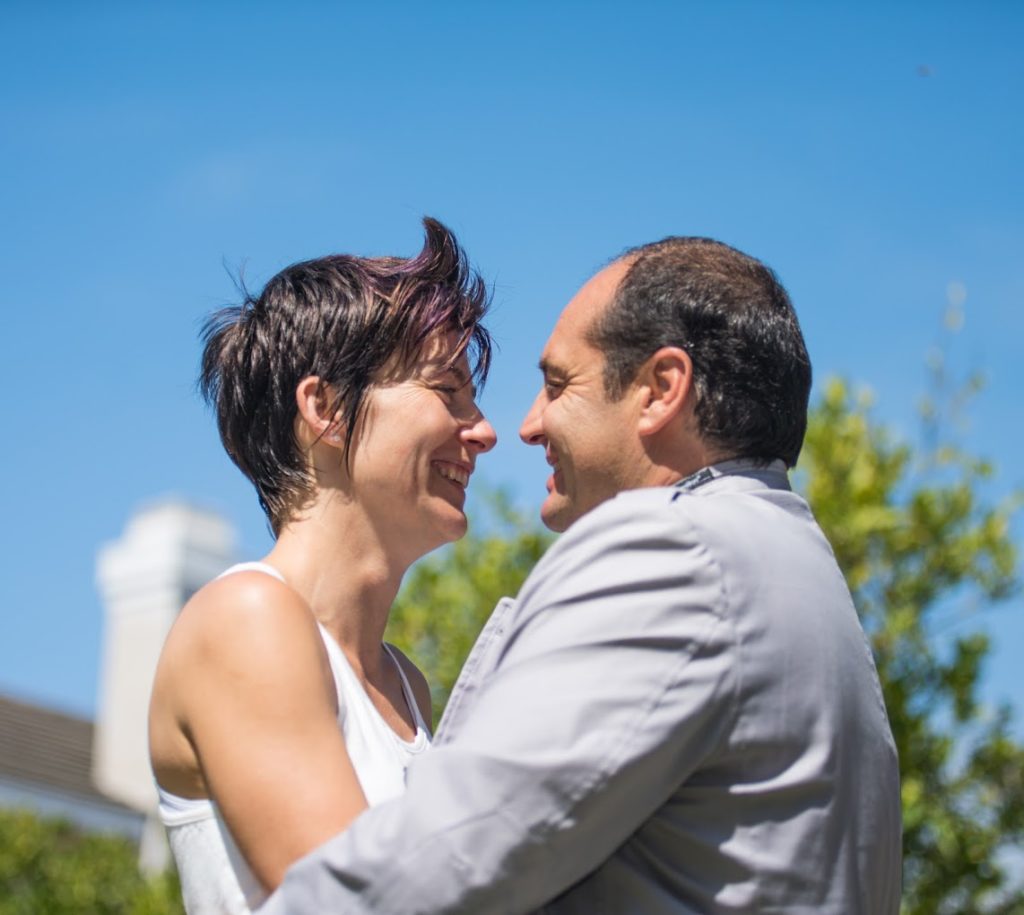 Or buying shoes  in Paris  (from amazing designer Annabel Winship)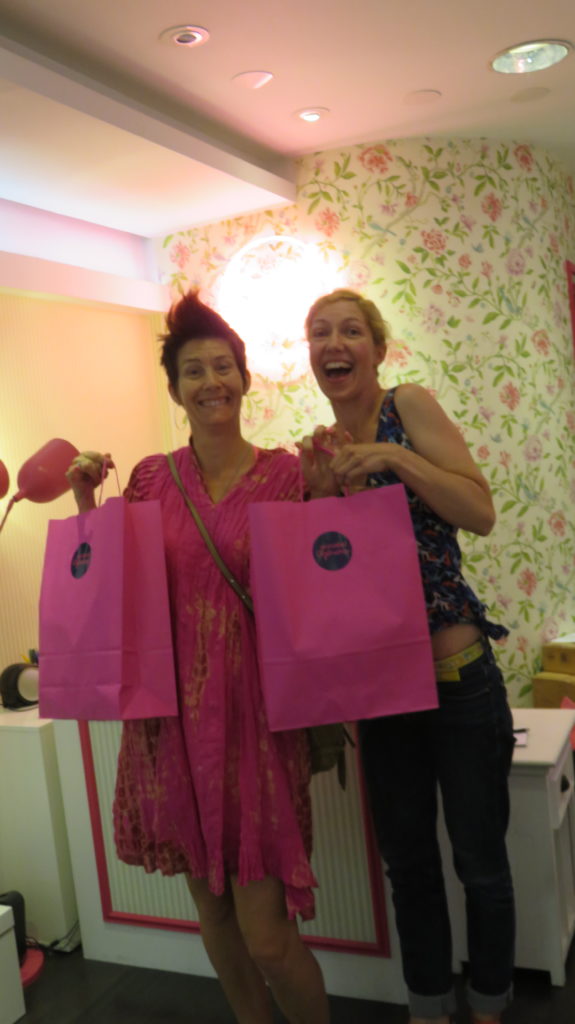 Or  catching one...just ONE good family picture….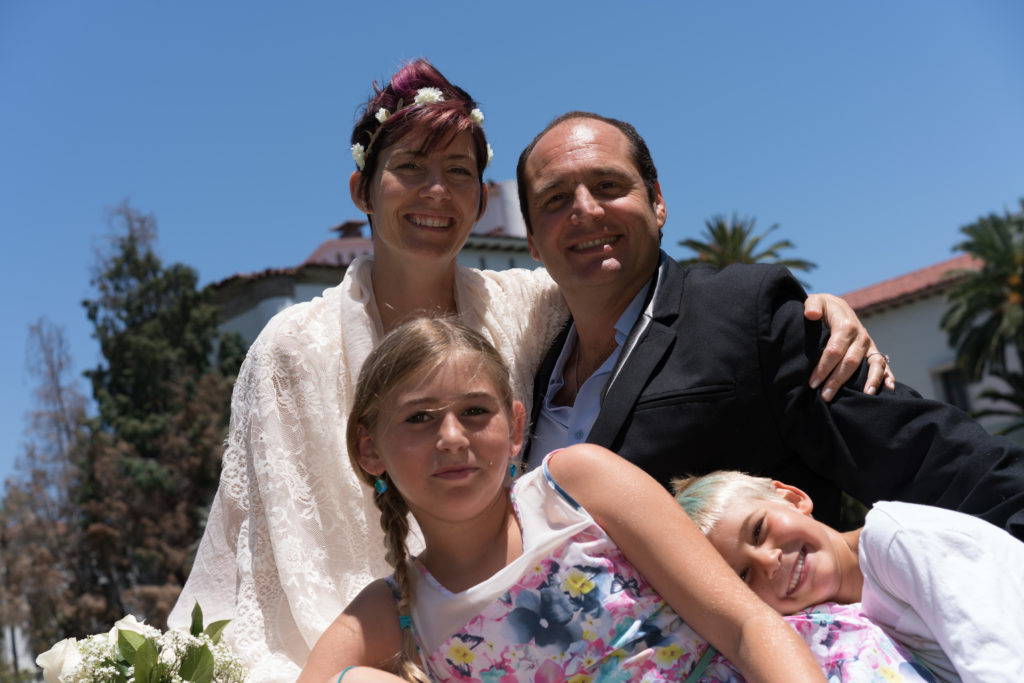 But YOU being here and connecting with me ….
well I don't have a picture for that!!
Just know it makes me SUPER happy, because I love helping you. (:
Let me introduce myself to you:
Just like you, I felt something better was possible in my life but didn't know how to create the life I dreamt of.
Once You Find the Courage to Be True to Yourself… You'll Find That Everything You Desire Has Been Waiting For You!
That's what I found out and, that's why I'm here to help you.
Today, I'm running a multi six-figure company, am married to my  Divine Partner and Soulmate Paul, finally purchased my dream home on the beach in the Caribbean and have plenty of time to enjoy life with my children.
I've helped industry leaders expand their businesses and transform their personal lives, published an award winning book, Blossom, helping others heal from childhood sexual trauma and, have supported thousands of people from around the Globe in their journey toward actualizing their Divine Potential.
I'm currently working on my second book, The Pleasure IQ, which is all about following your bliss. Practicing the techniques of The Pleasure IQ (also a main theme of the many offerings you'll find on this site) is how I got to where I am today—and how I am navigating through  the ever expanding nature  of this life.
But let me back up, and tell you the whole story…
I was born in Germany  into a family that was loving but, that had been deeply affected by past trauma. Six of my eight great-grandparents were killed in WWII, which had a direct but invisible influence on me even three generations later (I was able to heal much of the inherited limiting beliefs  and trauma through working with Family Constellations, one of the modalities I weave into my work). I was sexually abused both as a child and as a young teenager causing me to become severely anorexic and bulimic from the age of 10 to 21. And I dropped out of high school at the age of 16. From the outside, I'm sure I  appeared pretty lost and I felt alone and cut off from the rest of humanity. Yet…there was always an intense flame burning inside of me. As I followed that flame out into the world, it lead me to many unusual places and situations. These are just a few of them:
I stared down a poisonous snake in the South American jungle in Paraguay
I was blessed by an Indian Saint
At age 16, I became a Stage Designer and Director's Assistant after walking into a theatre and convincing the director to give me a chance
Opened my first business as a Faux painter at age 18
At age 19 I opened my second business as a healthy food caterer
I danced for 13 hours straight in a powerful ceremony on a beach in Portugal
I lived in a tent for nine months as part of a spiritual community on the Canary Islands
I became a German-trained Naturopathic Doctor and Humanistic Psychotherapist at age 25
I moved to the US from Germany with $7 in my pocket and no work permit
I married a jewish man who was 25 years older than I and had two beautiful children with him—though we eventually divorced, we continue co-parenting our children
I had the honor of holding my first mother-in-law in my arms as she peacefully passed on to the next life
It wasn't until a few short years ago  that I truly acknowledged and embraced my own inner power,  implementing the simple, powerful, principles of The Pleasure IQ.  I was sick from the stress of a recent divorce, bankruptcy and  raising two small kids.  I had collapsed from adrenal burn-out. It was a must that I hit rock-bottom in order to admit that on a deep level I was still making my life about struggle and self sacrifice. Once I had this awareness, I focused all of my energy into truly healing myself and allowing myself to feel as good as possible; under all circumstances and, at all times in my life. To my own amazement, my entire life changed radically and quickly…
 Your Body Is Your Pathway To A Pleasure-filled Life! And I've Made It My Life's Work to Help You Realize It…
Ready to Reclaim Your Power and Manifest Your True Desires?  Ready to bring more  Pleasure in your life? To check out my online courses, click here. To learn more about working with me one on one  click here.
Carolin Hauser-Carson – Professional Bio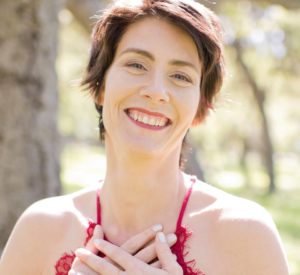 Carolin Hauser-Carson, German trained Naturopathic Doctor, Humanistic Psychotherapist, and Family Constellations Facilitator, is the author of the book Blossom – Your Sevens Step Journey to Healing Childhood Sexual Abuse and Creating Your Dream Life! An internationally-recognized speaker and teacher on the subjects of spirituality, emotional healing, and women's empowerment for almost a decade, Carolin established EmpoweredBusinessWoman.com in 2008 and The Blossom Journey tele-course in 2010. She created a very unique virtual business model which allows her to share her knowledge with more people than she could ever personally see in a day. She began to write her book, develop products, and speak on her approach to a life of powerful co-creation, deep personal transformation, and connected purpose. Today, she combines her knowledge about emotional healing, spiritual truth, and authentic business-building to help women connect to their life's mission that spurs truly fulfilling careers, amazing contributions, and abundance in the areas of health and relationships. Her work is based on the intersection of where the human body and experience meets past–and even ancestral–trauma, and shows how each individual's authentic and true self is the source of one's own good – a place of unlimited abundance, creativity, courage, and joyful existence.